Thinking about tinting your truck's windows? There's no better tint installer than Corridor Automotive Specialist. Tinting is one of the most popular services we offer, and it's a great way to add the finishing touches to your truck. Window tinting in Hiawatha, IA protects your interior from UV damage, gives you privacy and reduces cabin heat. It's a great all-around investment for your truck.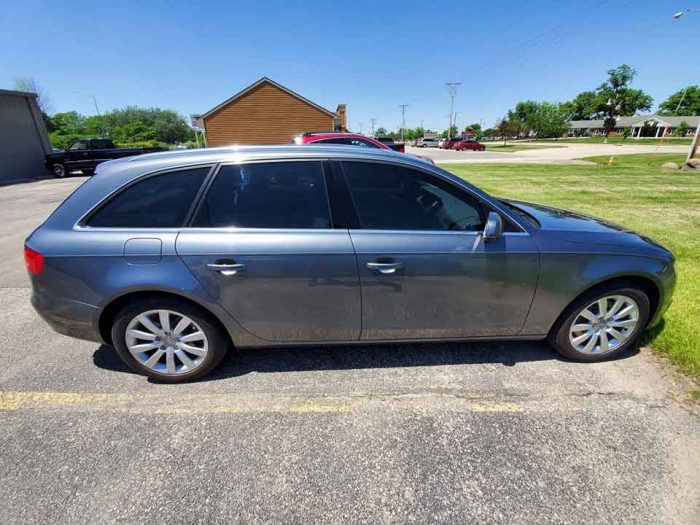 UV reduction: Sunlight causes leather seats to crack and peel, and can fade the interior of your truck over time. Protect your cabin with tinting by limiting the amount of UV light exposure your interior sees.
Temperature control: Blocking UV light is a great way to keep your truck from baking in the sun. With tinting, you won't have to worry about scalding hot seatbelts or sauna-like conditions when you get in.
Privacy: Tinting is a great way to keep prying eyes out of your ride and make sure there aren't any valuables visible while you're away. Thieves are less likely to smash and grab if they can't see what's inside!
Cool factor: Let's face it, tinting just looks cool! There's nothing sexier than a custom truck with blacked-out windows, well-tinted to preserve its appeal. Nothing gives you bang for your customization buck quite like tint!
If you're interested in learning more about the benefits of tint, just talk to us! We're happy to break down the benefits and help you understand what makes it great.
Paint Protection Film
Looking for more ways to protect your truck? We also offer paint protection film in Hiawatha, IA. This simple film goes on clear and invisible, giving your clear coat and paint extra protection in areas prone to damage. We install paint protection film on door handles, hoods, fenders and anywhere else on your truck.
Get Quality Tinting Services
For the very best in paint protection film and window tinting in Hiawatha, IA for your truck, contact Corridor Automotive Specialist today at 319-393-4496 to schedule an appointment. We're committed to helping you customize and protect your truck!