Vehicle coatings protect your clear coat and auto paint from the elements, imbuing it with showroom-quality appeal that lasts—even as the miles add up. Whether you're preserving your high-end sports car or putting the finishing touches on a newly-restored piece of classic auto history, Corridor Automotive Specialist will treat your vehicle to a quality coating that exemplifies it. We offer ceramic and graphene coatings in Hiawatha, Linn County, Robins, and Cedar Rapids, IA.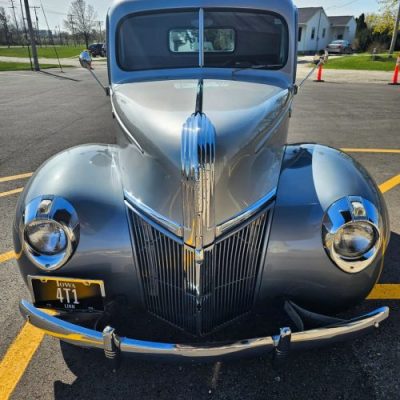 IGL Kenzo Plus ceramic coating for cars is the gold standard among coating products, with application effects that are immediately clear. Once applied, a ceramic coating repels dirt, dust and moisture, preventing buildups and water spots from forming. The durable, hydrophobic surface lasts for months, giving your vehicle unbelievable aesthetics. The ceramic application bonds with the clear coat, adding years of strong protection to your car's finish. All IGL Kenzo Plus coatings come with a five-year durability rating.
SPS Graphene Coating
A graphene coating will enhance the appeal of your car's surface coats, while affording it extreme protection against weathering and wear. We use a specially-formulated graphene coating from SPS that delivers all of the following benefits:
Water spot prevention: Graphene coatings are hydrophobic, which means moisture beads right off and won't linger to create water spots.
Low friction, high contact angle: Low surface friction and a high contact angle of 125º helps your vehicle resist fine scratching and swirling.
Lasting durability: Graphene coatings bond with the clear coat of your vehicle, lasting for an amazing five years when professionally installed.
Stain resistance: From dust and dirt buildups to bird droppings and dead bugs, nothing penetrates a graphene coating, which makes cleaning your car easier than ever.
High tensile strength: The strength of a graphene coating is unparalleled, and it won't succumb to weathering, wear or any other detractors.
Sleek appeal: You'll love the wet, glossy look that marks a graphene coating! Plus, the coating contains reflectivity enhancers and UV resistance properties, for added appeal.